Thomahawk Deli & Grill in Davidsville, PA
---
Thomahawk Deli & Grill, founded 2011 is at the heart of Conemaugh Township right in the middle of Davidsville, PA. Filling the need for a local restaurant and building on the reputation of the previous deli, Thomahawk has plenty to offer.

A diverse menu that feature weekly specials keeps local customers interested and provides a pleasant surprise to people just passing through.

From our fresh baked goods to our home made smoked meats to a variety of frozen steaks & Dinners, not to mention a full menu of sandwiches, pizza wings and more, the Thomahawk more than meets the eye.
---
DOWNLOAD MENU (PDF)
Updated: 4/1/2022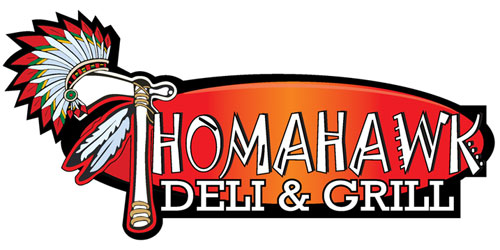 Retail Smoked Meats
Deli Meats & Cheeses
Frozen Meats & Dinners
Bakery
Full Breakfast
Pizza
Wings
Subs
Specialty Sandwiches
Fresh Made Salads
Weekly Specials
Thomahawk Deli & Grill
102 N. Main Street
Davidsville, PA 15928
(814) 479-2094

Hours:
Mon - Sat 6am - 10pm
Sunday 8am - 8pm
---